Cargo Chief's C4 Platform Achieves High Performer Award in G2's Winter Report
We're proud to announce that Cargo Chief's C4 platform has achieved the High Performer Award by G2, the world's largest and most trusted software marketplace.

"We are delighted to receive this award in response to our positive reviews from our users," said Jessie Bumgarner, Director of Marketing of Cargo Chief. "This recognition speaks volumes to the dedication and service the Cargo Chief team provides to our customers. As a company, we'd like to thank our C4 users for their support, trust, and feedback."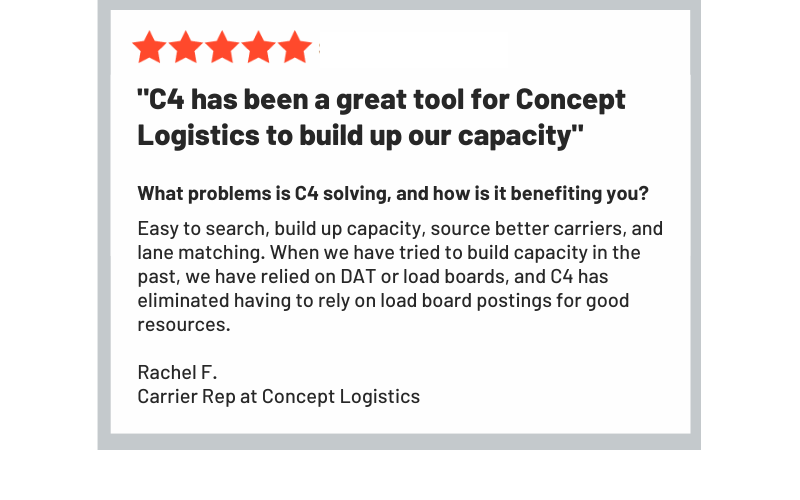 Cargo Chief C4 achieved High Performer on the 2023 Winter Report by receiving more than 30 positive reviews from verified C4 users compared to similar products in the Freight Management category.
"Rankings on G2 reports are based on data provided to us by real software buyers," said Sara Rossio, Chief Product Officer at G2. "Potential buyers know they can trust these insights when researching and selecting software because they're rooted in vetted, verified, and authentic reviews."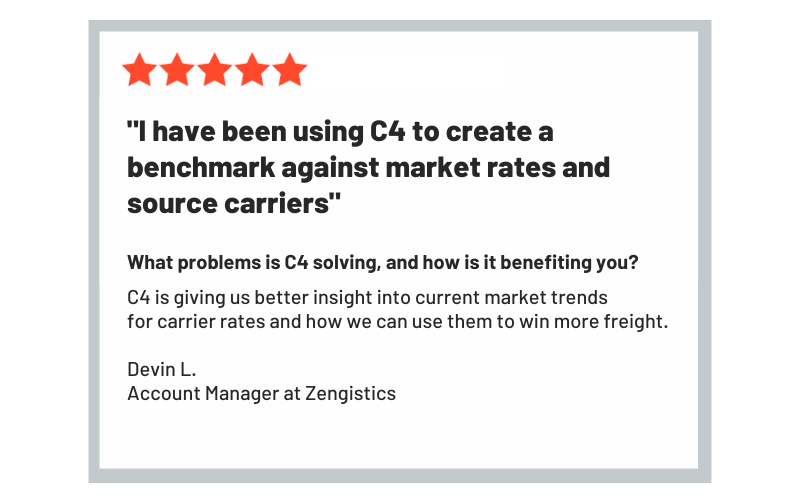 Learn more about what our users have to say about C4 (or leave your own review) on G2's Cargo Chief C4 review page!

About G2

G2 is the world's largest and most trusted software marketplace. More than 80 million people annually — including employees at all of the Fortune 500 — use G2 to make smarter software decisions based on authentic peer reviews. Thousands of software and services companies of all sizes partner with G2 to build their reputation, manage their software spend, and grow their business – including Salesforce, HubSpot, Zoom, and Adobe. To learn more about where you go for software, visit www.g2.com.