How to Digitally Match Capacity with Cargo Chief & 3PL Systems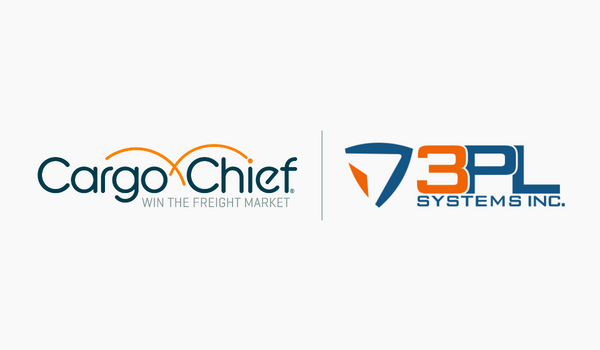 3PL Systems'​ BrokerWare™, a robust LTL transportation management system, is now enhancing its full truckload capacity functionalities with the integration of Cargo Chief's C4 Procurement platform.
The power of adding C4 to BrokerWare gives freight brokers access to an expansive carrier network to widen their carrier reach to make it easier to target the right carrier. Coupled with C4's Booking Assistant, once loads are uploaded into BrokerWare, Cargo Chief will automatically send those loads to carriers in your network to eliminate the manual task of emailing carriers individually and help you increase your optionality to cover the load faster.
Cargo Chief not only helps brokers book freight more efficiently but allows brokers to spend more time building stronger relationships with carriers leading to more carrier reuse and pre-booking more freight. Let's dive deeper into how to book freight digitally with C4.
Expand Your FTL Carrier Network
You might think you have a solid carrier base, but did you know that one of the biggest missed opportunities brokers face is carrier reutilization? It can be time-consuming to build a relationship with every carrier and capture all the lanes they run because when you're on the phone, you're only focused on the lane you're trying to book.
This is where C4 comes in. We do all the carrier onboarding and research for you. Brokerages who use C4 are enhancing their lane data by 400%. This means gaining insight into lanes you never knew some of your dedicated carriers run. This targeted capacity approach enables brokers to increase carrier retention and grow a dedicated carrier network with lane precision.
Automate Outreach & Get More Options
Digital freight matching helps brokers rapidly and accurately find the ideal carrier and truck for a shipper's load. It's different from load boards as DFM uses your network and real-time technology to streamline the process of capacity fulfillment and drive in quality options, increase digital carrier engagement, and mitigate the risk of who sees your freight. Digital freight matching, or DFM for short, maybe a new term to some brokerages, but as the industry evolves into a more tech-forward state of mind, DFM will be a must-have for all 3PLs.
C4's DFM integration with BrokerWare is designed for staging capacity right to your inbox to catch a wider net of carriers. As loads are created in BrokerWare, C4 automatically sends email offers to carriers that match that lane, instantly increasing the number of options per load.
At the end of the day, why spend time calling or emailing carriers when the technology can do it?

Gain Real-Time Forecasted Rates
One of the biggest differentiators of Cargo Chief's C4 platform is its layered approach to DFM. Not only does C4 allow brokers to expand capacity and automate load offers, but with C4's pricing engine, brokers get a true prediction of the current market rates without delay for up-to-the-minute accuracy.
The combination of C4's DFM and pricing engine allows brokers to manage market fluctuation better. When markets change below what you typically pay, you can override your current pricing strategy with C4's rate.
Never Leave Your TMS
The best part about this integration is that you never have to leave BrokerWare. All your data is synced between the two systems. So when a carrier counters to an email offer, you will see that counter in BrokerWare. This real-time visibility saves time, eliminates manual updates, and helps streamline your operations while working out of one system.