Maximizing Your Experience: 3 Must-Dos at TIA Capital Ideas 2023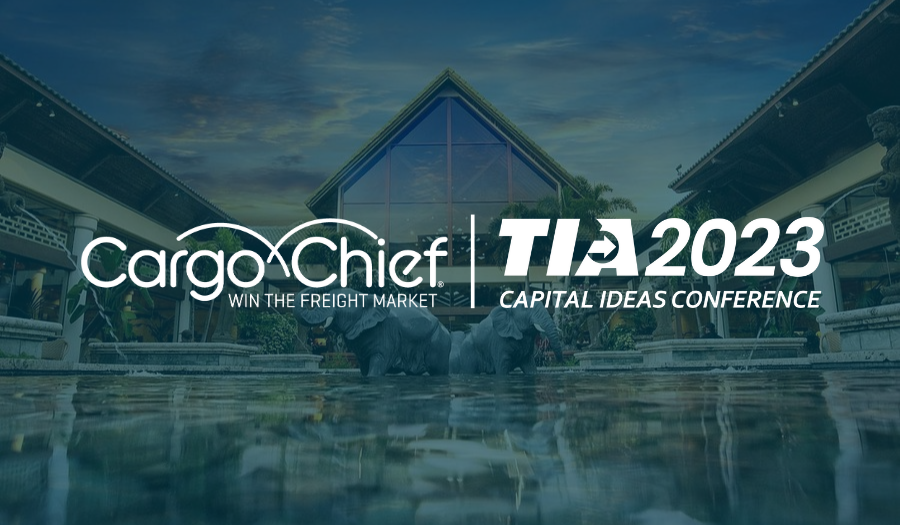 We're excited to announce that Cargo Chief will be attending this year's TIA Capital Ideas Conference, and we would love to meet you there! Our team will be presenting, exhibiting, and networking, so don't miss the chance to connect with us. Visit us at booth 604 to chat with our experts and learn about our revolutionary C4 Capacity Procurement & Automation platform.
As you prepare for your trip to sunny Orlando, FL, we've compiled a list of three essential things to do at the event. These must-dos will ensure that your team makes the most out of this valuable opportunity to network, learn from industry experts, and stay up-to-date with the latest trends and innovations in the transportation industry.
1. Tune in to the Business Operation Session on Thursday, April 20th at 2 PM EST
Enhance Your Coverage By Diversifying Your Business Model
Thursday, April 20th at 2:00 PM EST
Pacifica Ballroom 8-10

Hosted by: Chris Arredondo
Panelists: John Ryan with VP logistics, Scott Steele with Hickory Transportation Services (HTS), and Matt Wright with Logistically TMS
What is the session about?
To keep up with the ever-changing supply chain industry, freight brokerages and 3PLs must be agile in their business models. As growth and scalability stay the number one concern, it's time to reflect on how you run your business. Is your current business model the right fit right now?
We're breaking down the top 4 most-effective freight broker business models and the pros and cons of each. During this educational session, you'll hear from Operation leaders of top brokerages to get a better understanding of:
The benefits and drawbacks of different business models
How to determine which model is right for your growing business
What steps would you have to take to change models


2. Join our Learning Lab on Friday, April 21st, at 9:30 AM and 3:30 PM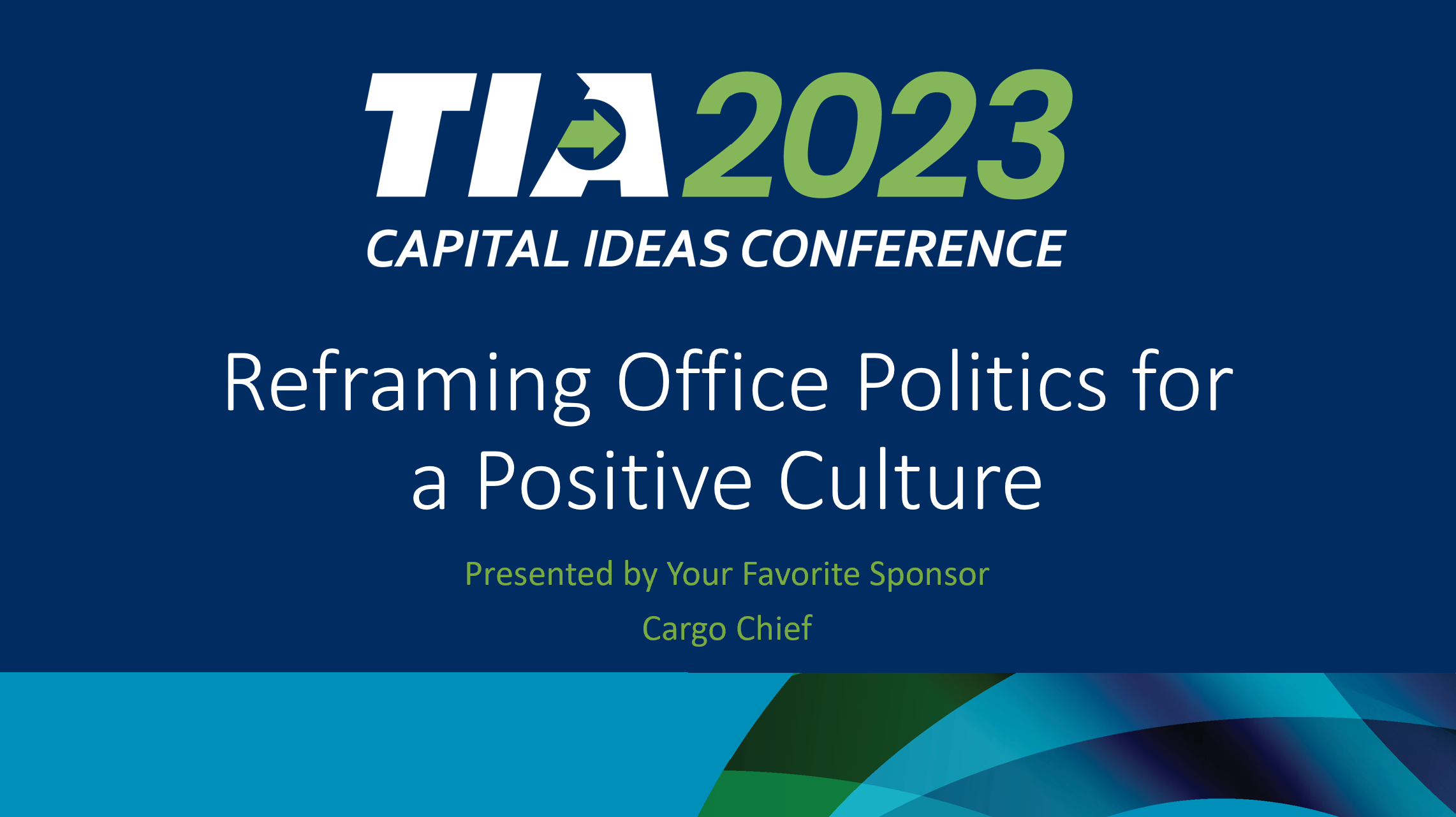 Reframing Office Politics for a Positive Culture
Friday, April 21st at 9:30 AM EST and 3:30 PM EST
Valoroo Learning Center

Hosted by: Chris Arredondo
What is the session about?
Office politics often have a negative connotation associated with them, as they can create a toxic and competitive environment in the workplace. However, it is possible to reframe office politics in a way that promotes a positive culture.
Listen in as Chris Arredondo, Co-Founder and VP of Customer Success at Cargo Chief, shares different approaches to redefine and enhance the work atmosphere where employees feel valued, respected, and supported.
3. Stop by our booth #604 to connect with the Cargo Chief team and learn more about C4!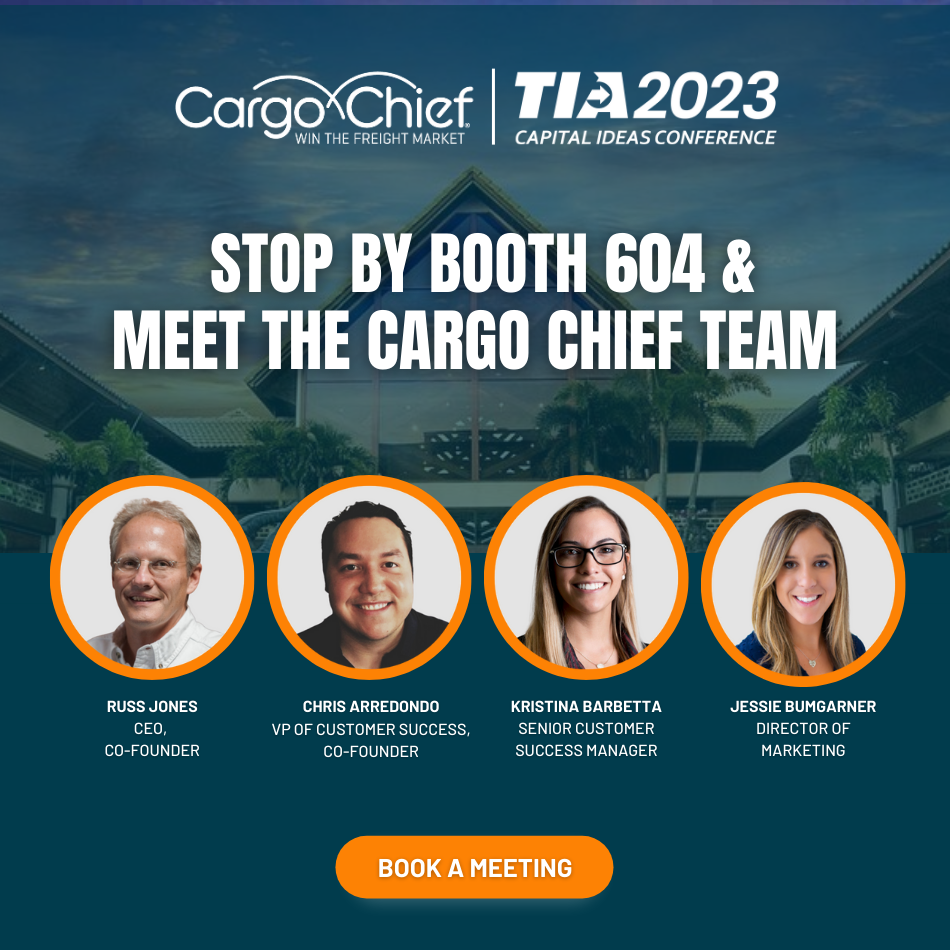 Stop by the Cargo Chief booth #604 during expo hours to see a demo of our C4 Capacity Procurement & Automation platform.
Who is attending from Cago Chief?
What is Cargo Chief's C4 Procurement & Automation platform?
Cargo Chief's C4 platform revolutionizes the freight booking process by offering a stress-free and time-efficient solution. Gone are the days of relying on load boards or spending endless hours contacting carriers to secure coverage. C4 utilizes an innovative approach that automatically matches your freight with the best carrier at the most competitive price, enabling your team to focus on building stronger relationships within your internal network and enhancing carrier retention.

By using Cargo Chief, you'll benefit from a highly efficient and reliable freight booking experience that saves you time and reduces your stress levels. Whether you are a small brokerage or an enterprise 3PL, Cargo Chief's C4 platform can help you scale your business and modernize your operations.

Experience the difference of Cargo Chief's C4 platform and streamline your freight booking process today. Schedule a meeting at the TIA Capital Ideas Conference.


Bonus Must-Do: Visit our integrated partners!
Cargo Chief's C4 platform is integrated with some of the best technology partners in the industry. Be sure to check them out too!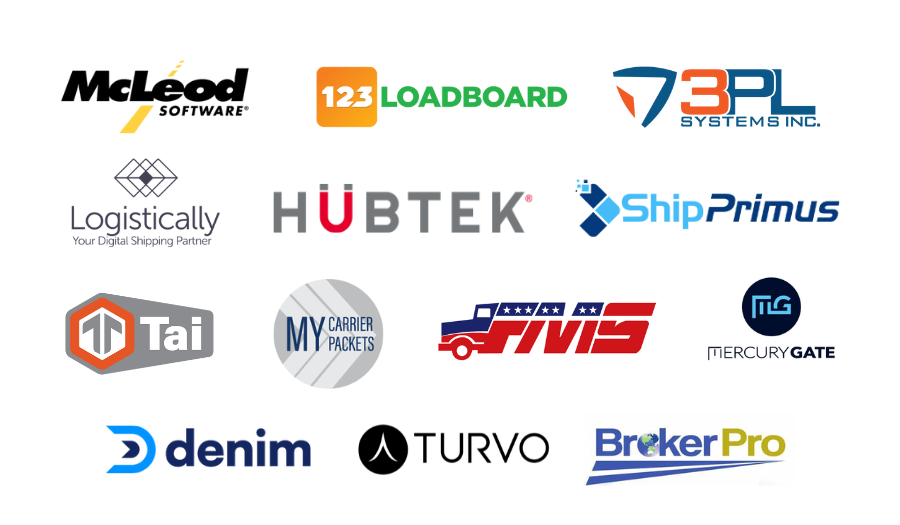 Read this article next:
The Ultimate Tech Stack for Freight Brokers