The Ultimate Tech Stack for Freight Brokers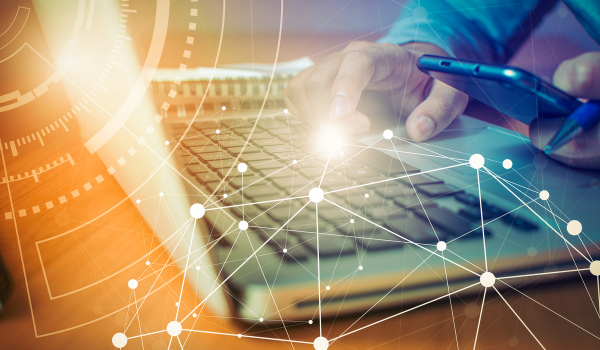 As the logistics industry continues to evolve, freight brokers face increasing pressure to stay competitive by adopting the latest technological tools. The days of manual data entry, load board scouting, and limited visibility into profits and loads are long gone. Now, cutting-edge freight broker technology offers streamlined solutions that allow you to book loads, check rates, and manage clients with just a few clicks.

In this guide, we'll explore the essential technologies every freight broker should consider adopting to build the ultimate tech stack. Whether you're a seasoned veteran or just starting in the industry, we'll help you stay ahead of the game and optimize your operations for maximum efficiency and profitability.
What is a Tech Stack?
Before we dive into the must-have technology for your freight brokerage, let's look at what a tech stack is.

A tech stack is a combination of platforms and tools you can use to build and run your business. Tech stacks might also be called solution stacks or software stacks, depending on your needs and what you use the technology for. As a freight broker, your tech stack should be built around your needs to make your business more efficient.
Why Should You Have a Tech Stack as a Freight Broker?
Freight brokerage is a highly competitive industry with an increasing number of players. According to IBIS World, the number of freight forwarding brokerages and agencies in the US will reach nearly 92,000 in 2023, up by 2.4% from 2022. In this environment, it's more important than ever for freight brokers to differentiate themselves from the competition. Adopting the latest technology is one way to achieve this and provide better service to both shippers and carriers.

However, it's not just competition that freight brokers need to contend with. The industry is also facing a contracting market, as reported by Bloomberg, with North American truckload carriers expected to see a -0.2% revenue growth in 2023, the first decline in years. This is in stark contrast to the 72.9% growth seen in 2021 and 24.3% growth in 2022.

Despite the market's downturn, investing in new technology is crucial for brokers. In fact, down markets present the best opportunity for brokers to implement new technology. These tools not only make you more efficient and save you time and money, but they also give you an advantage when the market eventually shifts. Being proactive is key to running a successful brokerage.

So, what should a freight broker's tech stack include? Let's take a closer look.
1. Transportation Management System (TMS)
Implementing a Transportation Management System (TMS) is the first step in building a tech-enabled brokerage. With a TMS, brokers can automate many aspects of their operations and gain real-time visibility into shipments, load status, billing, costs, communications, and more.

Your TMS is the cornerstone of your tech stack and will likely be your biggest investment. As such, it's crucial to choose a TMS that has the capabilities to scale with your business. When selecting a TMS, consider its integration capabilities with other partners. The more partners your TMS integrates with, the easier it will be to centralize your operations and achieve broad adoption across your organization.

Which TMS is right for you?

Here's a list of TMS partners Cargo Chief is integrated with:
2. Carrier Sourcing / Digital Freight Matching (DFM)
As a freight broker, your network of carriers is a fundamental component of your success. When a lane arises that you don't have the capacity to fulfill, you need to have a reliable source of new carriers to book the freight. To achieve this, you should strive to create a deep network of carriers that you can turn to if the first one isn't able to service a load.

Digital freight matching (DFM) is an automated and predictive platform that can streamline the capacity fulfillment process by quickly matching available carriers with available loads. By leveraging DFM, brokers can win more freight and gain market share by scaling the booking process. Furthermore, DFM can help brokerages build stronger relationships within the industry while minimizing risk, reducing time spent on manual processes, and cutting costs. In today's competitive landscape, DFM is a vital tool for any broker looking to stay ahead of the curve.
Make your team more productive by taking advantage of digital freight matching with these providers:
Pro Tip: By utilizing Cargo Chief's C4 platform, brokers have been able to expand their carrier network by 50% within just 30 days while also saving over 20 hours per week booking freight.

See why 48 Barriers added Cargo Chief to their tech stack.
3. Dynamic Pricing
Real-time pricing data is critical for any brokerage, regardless of size. It provides visibility into current market rates, allowing you to avoid overpaying for loads and accurately estimate costs for your customers. When searching for a dynamic pricing solution, it's important to ask, "Where does your data come from?"

To optimize your pricing strategy and stop leaving money on the negotiation table, consider the following pricing engine options:
Pro Tip: When it comes to pricing freight, accuracy and real-time data are crucial. With Cargo Chief's C4 Pricing Engine, you can trust that our pricing data is always up-to-date and accurate as we display live transactions, not averages. This ensures that you have the most precise pricing information at your fingertips.
4. Automated Rate Quoting
As shipper relationships get more complex, their needs require better solutions. Real-time freight quoting is an emerging trend where shippers are pulling rates directly from providers for Spot market freight opportunities. With tools like Hubtek's TABi Connect, you can eliminate the manual efforts of rate quoting efforts, freeing your team up to focus on relationship development and revenue-producing activities.
Learn more about how Cargo Chief's C4 platform is integrated with Hubtek's TABi Connect!
5. Freight Visibility Programs (FVP)
Freight visibility programs, or FVPs, provide everyone in a supply chain visibility into loads. This includes shippers, carriers, 3PLs, and customers. These visibility platforms are extremely useful for putting your customer's minds at ease and can help set you apart from other brokerages. In today's age, you can order something from Amazon and get it in a few hours (and track it throughout every stop on the way). There's no reason why your freight brokerage shouldn't also have visibility into your shipments.

Some popular FVP platforms are:

6. Carrier Onboarding & Compliance
For many brokers, onboarding new carriers take a huge amount of time, which is time taken away from other important business matters. Consider adding a carrier onboarding platform to your tech stack. One of the most popular options is MyCarrierPackets.
7. Factoring
While factoring might not initially seem like a "techy" solution for freight brokers, today's factoring platforms offer much more than just processing payments. You can use your factoring provider to track loads and invoices, free up working capital to grow your business, and manage your freight broker finances.

There are many freight broker factoring options available. Some of the top picks include:

8. Accounting Software
An accounting program will help you keep track of and manage your business finances and will make your life much easier come tax time. Easily track and manage your income, expenses, profit, taxes, and other financial metrics. Accounting software can also help you simplify your invoice processing so you can send (and collect on) invoices on time.

Here are some tax software options for freight brokers:


Questions to Ask Your Tech Partners
Once you decide on which tools you want to include in your tech stack, the next step is implementing those tools successfully. While this might seem like a daunting task, partnering with the right technology providers can make all the difference.

To ensure you're choosing the right technology partners for your brokerage, it's essential to ask a few key questions and conduct due diligence. Here are some questions to consider:

What is the rollout process like?

How long will implementation take?

Do you offer training?

Do you offer ongoing support?

Can you share a real-life example of a company using this technology?

What hours does your customer service team work?

Understanding how you're going to implement new technology at your freight brokerage and how your tech partners will help is key to a successful launch and product adoption.

Create Your Ultimate Tech Stack
In the fast-paced and ever-changing world of logistics, technology is no longer a nice-to-have but a must-have for freight brokers. By building your ultimate tech stack, you can unlock new levels of efficiency, productivity, and profitability, and position yourself for success in a volatile market.

From carrier sourcing and digital freight matching to transportation management systems and business intelligence tools, there's no shortage of innovative technologies available to help you streamline your operations and gain a competitive edge. The key is to identify the right solutions for your specific needs and goals and to partner with reputable freight tech providers who can deliver the expertise and support you require.

So, don't let your tech stack hinder your brokerage's growth and success. Take advantage of the industry's leading freight tech partners and create your ultimate tech stack today!
If you're looking to stay competitive, expand capacity, quote with real-time data, and automate redundant tasks, request a demo of Cargo Chief's C4 platform today!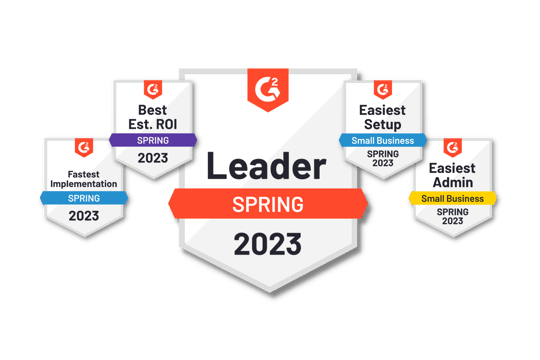 Read this article next:
4 Changes Freight Brokers Must Make to Remain Competitive