Pre-Booking & Carrier Expansion: The 80/20 Rule For Freight Brokers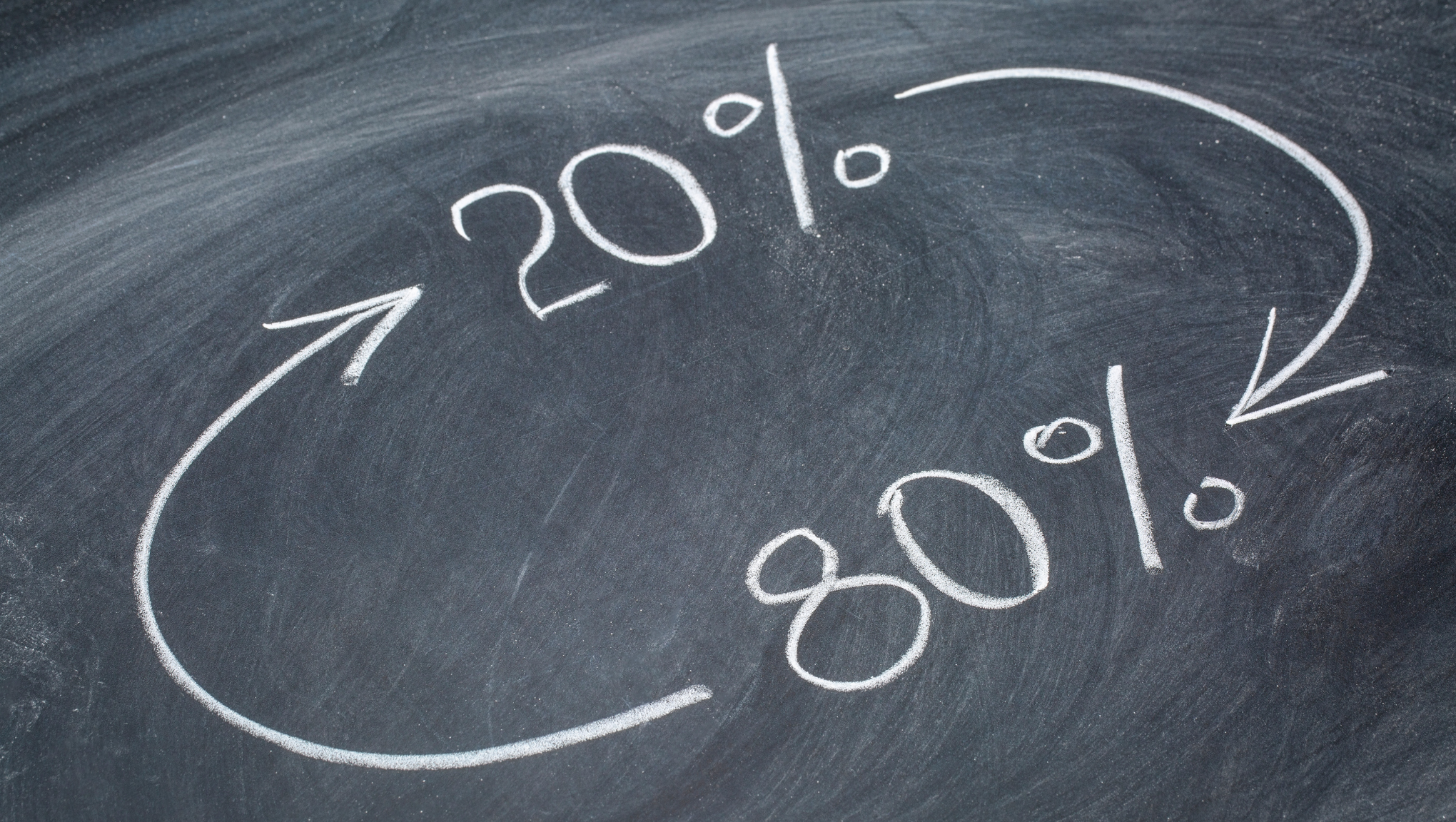 What is the 80/20 Rule?
The 80/20 rule, also known as the Pareto Principle, is a concept that states 80% of your outcomes will come from just 20% of your actions. In general terms, maybe 20% of all drivers cause 80% of all traffic accidents. In sales, it could be that 20% of your customers yield 80% of your profits. In business, perhaps 20% of your employees yield 80% of the results.
The concept is simple, but the implications are significant.
How the 80/20 Rule Applies to 3PLs and Freight Brokers
Let's look at the 80/20 rule from the perspective that 80% percent of your results are generated by 20% of your activities.
From a business perspective, you obviously want to identify and maximize those tasks that are actually generating results. For example, pre-booking freight is an activity that ultimately drives the result of higher margins and greater volume. However, many brokerages spend a disproportionate amount of time booking same-day freight rather than working on future loads. In that case, there's a misalignment between the amount of time spent chasing down day-of carriers compared to the larger goal of growing a business.
If you're working on same-day freight all day, you're going to end up playing catch up the next day and the next day. For Cargo Chief's Co-founder and VP, Chris Arredondo, when he worked for C.H. Robinson, their goal was to have 80% of their loads booked before walking in the door the next day. That meant 80% of his day was spent pre-booking, following up with regular carriers, and building out their carrier base rather than working on same-day freight.
It's important to know what tasks you're working on and at what point you want to see that success. Take a look at your company. What is your team spending the most time on, and does it align with those activities that are generating the most results? Is it pre-booked revenue? Booking loads? Having a better culture?
The rest of this blog post will break down some commonly desired results and provide suggestions for honing in on the activities driving those results.
The 80%
As we talk with our customers, several outcomes are consistently sought after by brokerages. These are often the driving force behind buying new tech or adopting new processes.
1. Carrier Network Expansion:
As a broker, you're only as good as your carrier network. Increasing the depth of your carrier network sets you apart from the competition and has benefits ranging from better service to more accurate pricing. Not only that, but new carriers mean new opportunities. With a robust network of partner carriers, brokers can win more freight, increase regularity, and handle more volume.
2. Pre-Booked Revenue:
Pre-booking freight is one of the best ways to increase margins and scale your business, but it can also be one of the hardest things to do. Pre-booking can be challenging because you have to understand the patterns within your freight and know the appropriate carriers for those lanes. However, once you get the hang of pre-booking freight, you will be able to forecast your revenue.
You'll be able to forecast and know what expected pre-booked revenue you will have for month 2, month 3, and month 4. Let's say, on average, you pre-book 50% of your freight, which results in $20k in revenue. You will no longer have to start the month off with zero freight and zero revenue on the board.
Pre-booking is essential to grow your book of business, scale your company, and make educated investments in new technology.
3. Reduced Effort:
Brokers need to find the easiest way to get the biggest job done. Brokerage is a chaotic environment full of redundant tasks, and brokers need to operate as efficiently as possible. Improving efficiency helps employees get ahead, improves productivity, and allows for more authentic conversations with customers and carriers.
The 20%
Once you've identified the results that you want to achieve, the next step is to prioritize those tasks that drive specific results. This exercise isn't limited to a particular segment of your business but should be considered from the top down - evaluating everything from customer acquisition to tracking. Take a look at your daily operations and evaluate whether certain activities are creating an impact and getting the results you want.
Looking back at the examples from the previous section:
What activities are most effective at expanding your carrier network?
What operational processes help your team pre-book the most freight?
What tech is truly enabling your team to work more efficiently?


Getting Adoption
Now that you've identified the most impactful activities, how do you get adoption of those activities within your organization?
A key component is to clearly identify your goals and the purpose behind focusing on those activities. Employees need to understand the "why" behind things that are happening. Also, make sure to narrow down your priorities and focus on those activities that will truly make an impact. Finally, set actions to create accountability.
The 80/20 rule effectively allows brokers to evaluate their business processes. Often, only a small portion of the activities within your organization are driving the results that you want. To combat this problem, find those activities that are most impactful for the goals of your business and take steps to promote the adoption of those activities throughout your company.
Read More: How to Interpret New Revenue Opportunities